Our Story
The Brewdy Coffee Co was started because we believe that performance coffee shouldn't be a chore! It is often the first thing people go to in the morning and should be a delight filled superfood that charges you up and protects you all day, everyday!
From vegan blends, and mushroom infused coffee to hot chocolate, mocha and decaf, we have a range of products for everyone to enjoy!
Natural Performance Coffee
Our purpose is to provide people with all the benefits of natural performance ingredients that change the way people think about coffee.
Essential nutrition and marine grade collagen added in with your coffee give immediate benefits to your day and this is something we strive to achieve for our customers every day.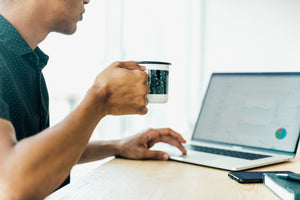 Who is Brewdy?
Founders of Bredy Coffee Co, Tom and Melanie have spent most of their lives in the health and fitness industry. As Tom was a sports physio and Melanie an accredited running coach and personal trainer, both have been involved in successful fitness businesses over the years.
With a thorough understanding of the diet and nutritional requirements of athletes and the general public alike,  they developed a coffee company that would provide people with not only a great-tasting product but one that promoted health and wellbeing!